Regular price
Sale price
$19.99 USD
Unit price
per
Sale
Sold out
Free Shipping on Orders over $50!
Share
Improves Energy Levels, Memory, and Immunity!
Magnesium, vitamin D, potassium, zinc, and copper are paired with our revolutionary Olivamine antioxidant formulation.

~
Looking for a powerful supplement that can help you feel energized and look younger? Look no further than VitalBoost! This unique formula features magnesium and vitamin D3, two nutrients that are essential for cellular health and energy production. Magnesium is a co-factor for more than 300 enzymes that regulate cell division, heart muscle function, and nerve function. It also helps to keep blood glucose and blood pressure levels in check. Vitamin D3 is sometimes called the "sunshine nutrient" because it's generated in the skin in response to sunlight and helps the body to absorb several nutrients including magnesium. It also supports immune system health and promotes healthy muscle function. VitalBoost is an excellent way to get these two important nutrients into your diet along with essential cofactors like zinc, copper, and potassium. It can make a real difference in how you look and feel.
Vitamin D + Magnesium Benefits available in VitalBoost
Support healthy cell growth
Prevents cell damage from oxidative stress, the imbalance of free radicals and antioxidants in the body that leads to aging and disease
Improves physical and mental vitality
Replenish minerals and electrolytes
Restore levels of vitamin D3
Ingredients & Warnings
Description
Each bottle of VitalBoost contains 60 capsules providing a 30-day supply following the suggested serving size and regimen.
Suggested Use
Take 2 capsules daily with or without food, or as directed by a trusted healthcare provider.
Ingredients:
Proprietary Blend
[Olive Leaf Extract, Glycine, Taurine, MSM (methylsulfonylmethane), L-Proline, N-Acetyl-L-Cysteine, Vitamin B3 (niacinamide), Vitamin B6 (pyridoxine HCl)]
Plus:
Vitamin D, potassium, zinc, and copper
Other Ingredients:
Gelatin, Rice Flour, Silica, Magnesium Stearate, Titanium Dioxide, FD&C Yellow #6, FD&C Red#3
Warnings:
If you are pregnant, nursing, or taking other medications, consult your healthcare provider before using this product.  As is the case with all supplements, some individuals may not tolerate or may be allergic to the ingredients used.  Please read the ingredient panel carefully prior to ingestion.
Disclaimer: 
These statements have not been evaluated by the Food and Drug Administration. These products are not intended to diagnose, treat, cure, or prevent any disease.
View full details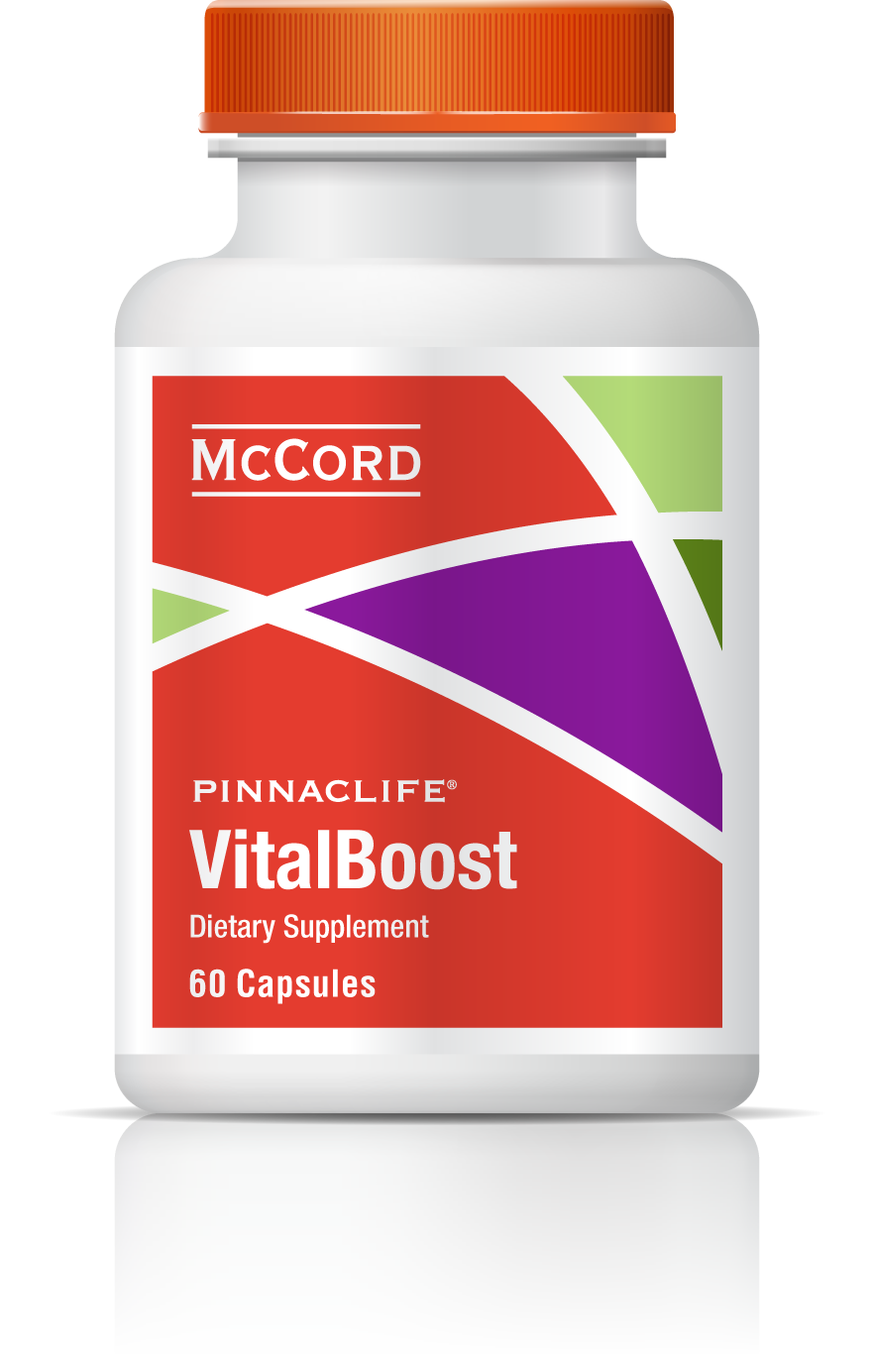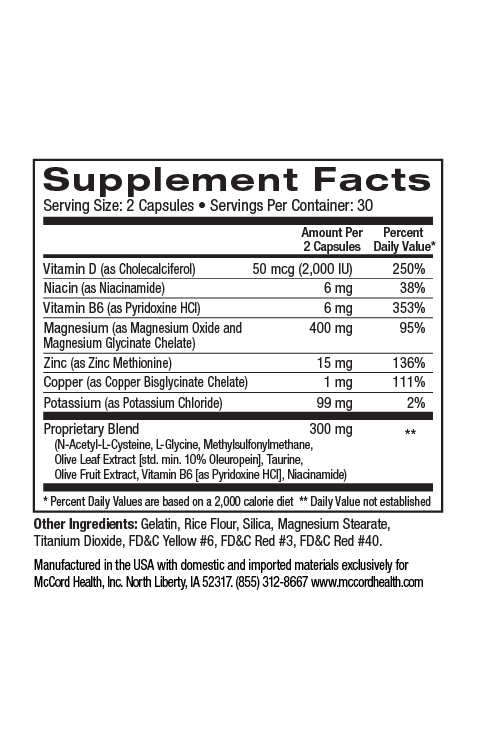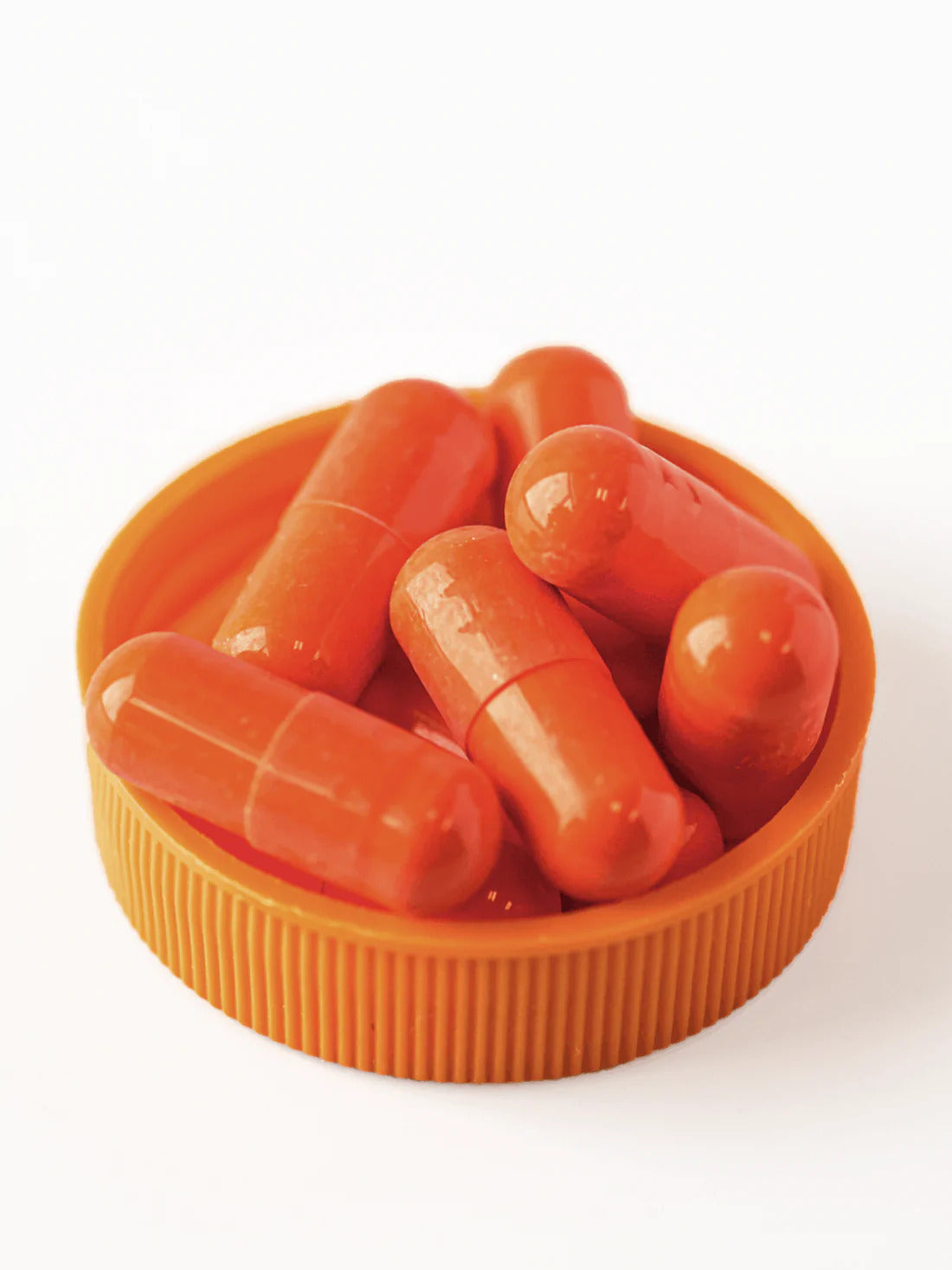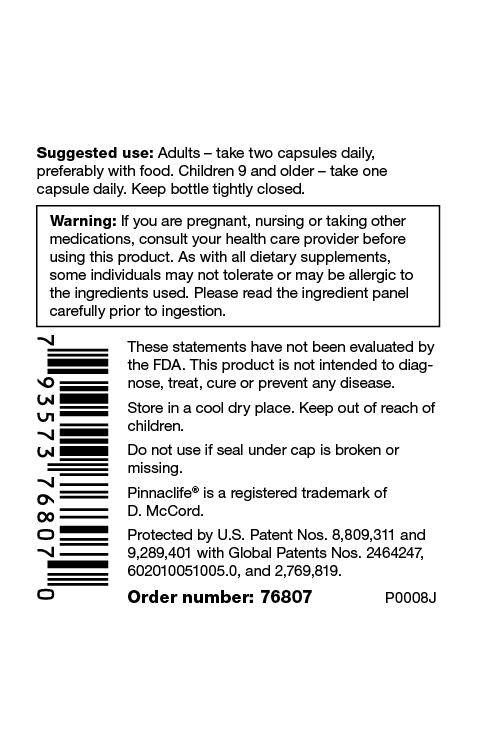 Shipping

Flat rate shipping is $7.95

Free shipping on Orders $50 and up