Regular price
Sale price
$19.99 USD
Unit price
per
Sale
Sold out
Free Shipping on Orders over $50!
Share
 Omega-3 Supplement for a Healthy Heart
Ultra-pure fish oil providing concentrated EPA and DHA Omega-3 fatty acids without any contaminants like dioxins or mercury.

~
There's no better time than now to take care of your heart!
As we age, it becomes more and more critical to take care of our hearts. Heart disease is the leading cause of death for both men and women in the United States, which is why it's so important to do everything we can to stay heart healthy. Many supplements on the market claim to offer omega-3 oils, which are essential for heart health, but not all of them are pharmaceutical grade. Our HeartHealth supplement is made with the most advanced and pure fish oil, which makes them perfect for you! We use PureMax® oils that concentrate beneficial fatty acids EPA & DHA while removing contaminants like dioxins or mercury, so they don't get in the way during digestion. Plus, heart health uses a form of Omega-3's that is easily absorbed and resists oxidation. This feature along with a wonderful lemon oil eliminates the "fish burps" commonly experienced with lower quality fish oils. Omega-3's have been shown in study after study not only help support a healthy heart and reduce blood pressure if consumed regularly.
HeartHealth Key Benefits
Increase your intake of heart-healthy omega-3 fatty acids DHA and EPA
Provides patented antioxidant support from Olivamine
Help maintain healthy levels of triglycerides and cholesterol
Small softgels size for easy swallowing
Pharmaceutical manufacturing standards assure purity and potency
Natural lemon oil eliminates fishy after-taste
Ingredients And Warnings
Each bottle of HeartHealth contains 60 softgels, providing a 30-day supply following the suggested serving size and regimen.
Suggested Use:
Take 2 softgels daily with food, or as directed by a trusted healthcare provider.
Ingredients:
16.5 mg Proprietary Blend
[Olive Leaf Extract, Glycine, Taurine, MSM (methylsulfonylmethane), L-Proline, N-Acetyl-L-Cysteine, Vitamin B3 (niacinamide), Vitamin B6 (pyridoxine HCl)]
Plus:
Molecularly distilled pharmaceutically pure Omega-3's EPA and DHA (from fish oil), green tea extract, and red wine/grapevine extract
Other Ingredients:
curcumin, gelatin, glycerin, lemon oil, purified water, titanium dioxide
Warnings:
If you are taking anticoagulant drugs, use only under the supervision of your physician. Blood tests that measure clotting time can be used to ensure the nutrients are not reducing the clotting factors in your blood to abnormal levels. If you are pregnant, nursing, or taking other medications, consult your healthcare provider before using this product. As is the case with all supplements, some individuals may not tolerate or may be allergic to the ingredients used. Please read the ingredient panel carefully prior to ingestion.
Disclaimer:
These statements have not been evaluated by the Food and Drug Administration. These products are not intended to diagnose, treat, cure, or prevent any disease.
View full details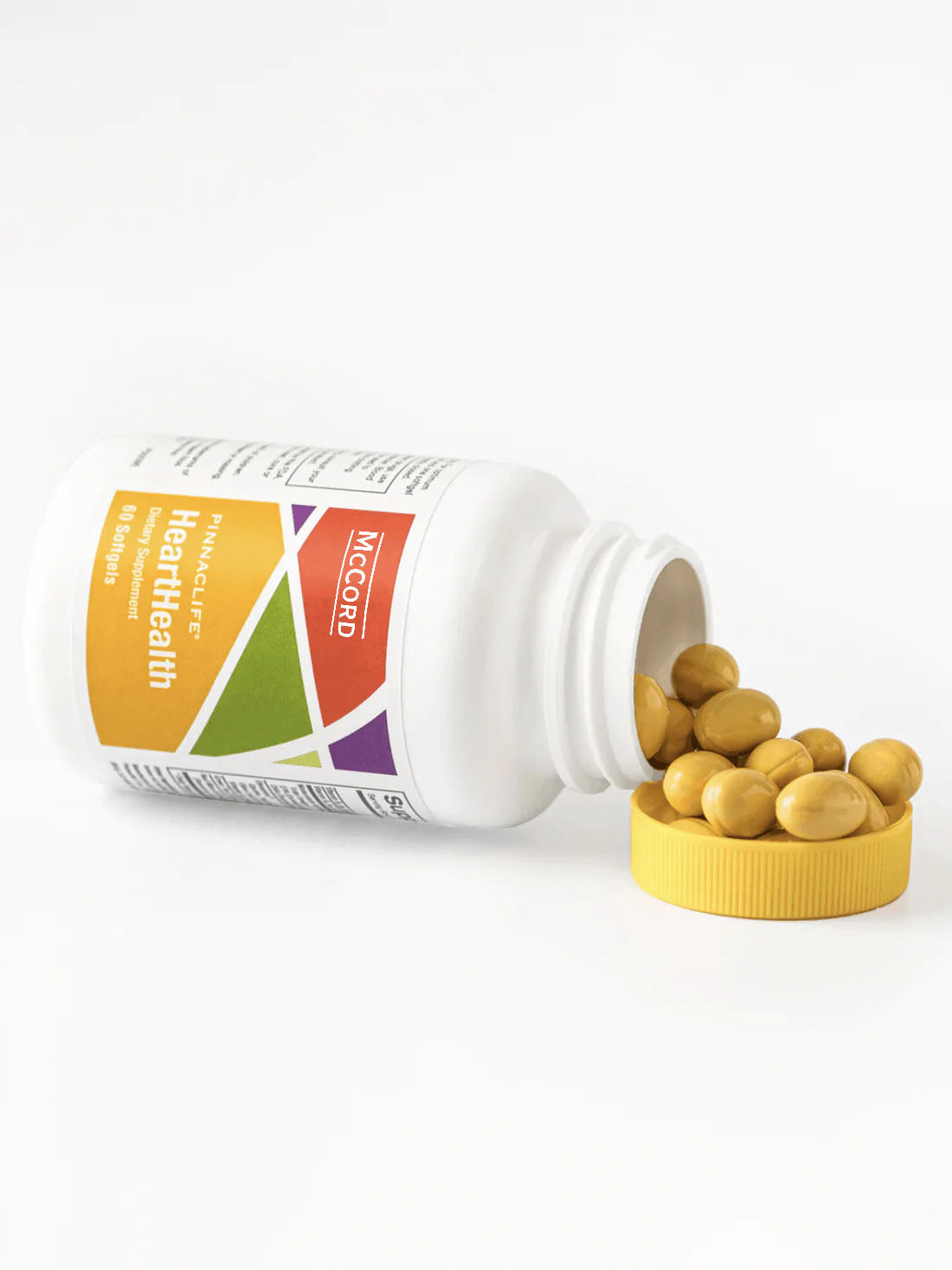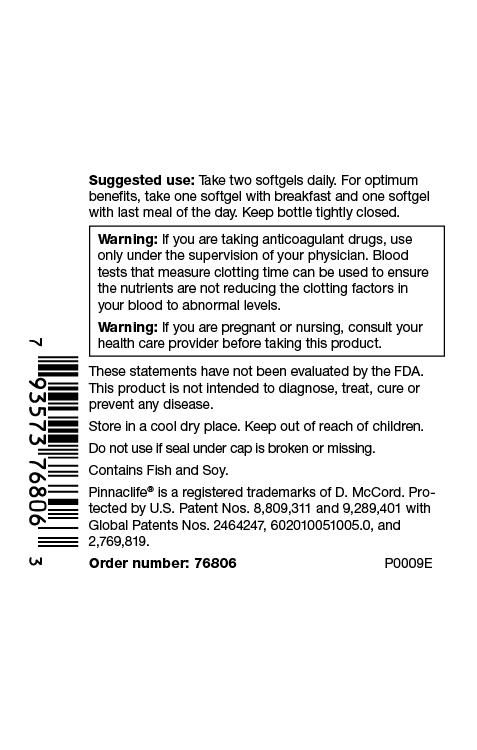 Shipping

Flat rate shipping is $7.95

Free shipping on Orders $50 and up